The country people most associated polo with today is Argentina.  But in fact polo has its origins in Persia as far back as somewhere between 5BC and 1AD!  Accounts of the game can be found in Persian literature and art from that period, which shows us that then, as today, it was played by both women and men.  Over time polo became an Iranian national sport, usually played by the nobility.
Polo began to spread from Persia, first to other parts of Asia such as the India subcontinent and China.  Polo is sometimes referred to as the Game of Kings, and it was in the east that this term first originated.   In fact the word polo is believed to have developed from the Tibetan word for ball, "pulu."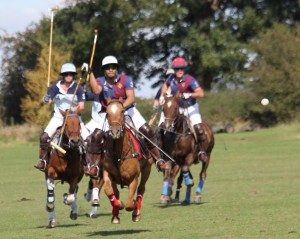 The modern game of polo originated in India, in the state of Manipur.  Manipur is still home today to the oldest polo ground in the world.  India was also the home of the first established polo club, the Calcutta Polo Club, founded in 1862 by Captain Robert Stewart and Major General Joe Shearer, who were later responsible for spreading the game to their peers in England.  The Hurlingham Polo Association, still the game's governing body in the UK today, drew up the first set of formal British rules in 1874.
So how did it get to Argentina?  British settlers took the game with them and the first formal polo game is thought to have taken place in 1875.  The sport proved highly popular there and spread rapidly.  Today Argentina is home to the most number of ten goal players and generally regarded as the mecca of polo.  If you want to experience it  for yourself, come and enjoy a dedicated polo holiday with us in Mar del  Plata, Argentina!